We want our default FQDN to go directly to the RD Web Access webpage. This also helps to remember just the domain name and no extra paths.
In order to do a redirect, go to your IIS and put a redirect on your Default Web Site: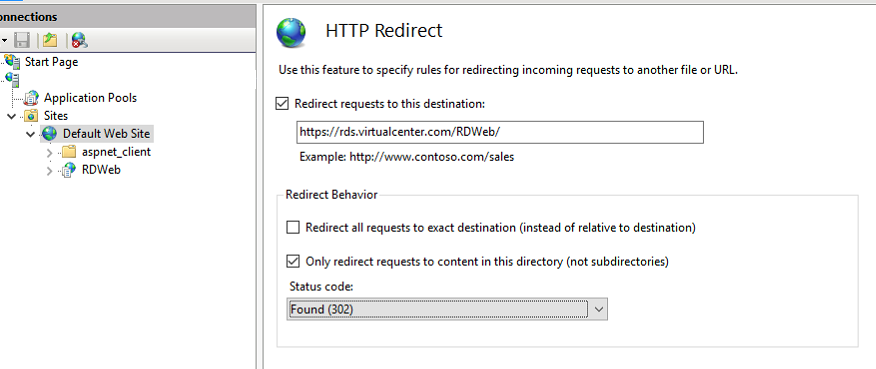 This will also redirect all HTTP traffic to HTTPS.